Portable toilet and hand washing station rentals

Serving all of Fremont County including Lander, Riverton, Dubois and the Wind River Indian Reservation including Fort Washakie and Ethete.

Call em' portable toilets, porta potty's, johns, privy's or whatever you like, Huff Sanitation is the leader in clean, pleasant smelling and modern portable restroom facilities in Fremont County, Wyoming.
Please call 307-332-4648 or contact us here for your portable toilet needs

Matched with our hand washing stations your guests or employees will always have a clean place to go and a clean place to wash up at. In addition all our portable toilets rentals have sanitizing dispensers in them.
We have helped countless weddings, events, festivals and natural disaster relief teams have a clean and comfortable restroom experience when using our services. Many of our customers just need one bathroom for a construction project or when they are building a new home. With over 200 portable toilets we can provide as many as you need.
On a more long term rental basis we have supplied porta potty's to energy exploration companies involved in oil and natural gas development throughout Fremont and Natrona counties. We provide scheduled cleaning services based on your needs.
We also have handicapped accessible toilets for rent.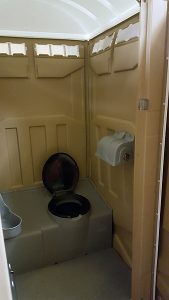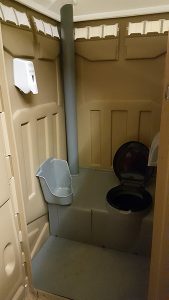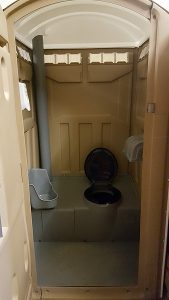 Some of the reasons customers use our portable toilets.
Weddings
Construction Sites
Farm & Ranches
Energy Fields – (Turnarounds, Fracking, Drilling)
Special Events
Natural Disasters
Some of current events/customers include:
Brewfest in Lander
Lander Live Concerts
Lander 4th of July Parade
Arapahoe Sundance – 80 units serviced 2x a day for 7 days
Gold Rush Days – South Pass
Please call 307-332-4648 or contact us here for your portable toilet needs in Fremont County, Wyoming